SERVICES - MONTAGNE - CREST VOLAND : Ski Rental, Workshop...
MONTAGNE - CREST VOLAND - SERVICES
SERVICES - MONTAGNE - CREST VOLAND : Sharpenning, waxing, resurfacing bases, enjoy our knowledge from competition preparation and our state-of-the-art machinery for the maintenance of your own material...
SERVICES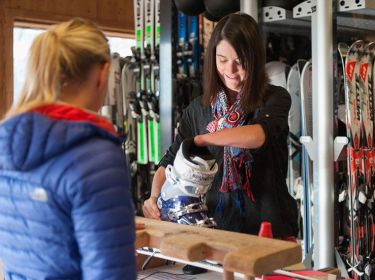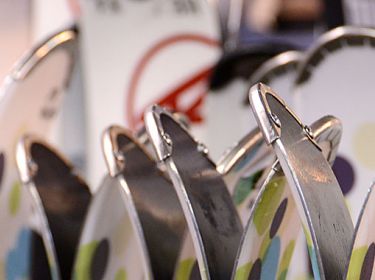 WORKSHOP
You wish to take care of your skis:
Waxing.
Sharpening: precise, personalized, ceramic tunning.
Precise and personalized sharpening.
Machining, hand finish, edge and wax.
Restoration of the ski base.
The Team will have a close look upon your equipment and will offer your skis the best maintenance. You can leave your equipment in late afternoon and have them done the next morning when the shop opens.

SKI RENTAL
Our skis are systematically sharpened and waxed in our workshop after each costumer.
By booking on our website, you can save up to 50% off for ski and snowboard rental equipment.
ADVANTAGES MONTAGNE

Discounts up to 50%
Book online and get up to 50% discount on your ski rental.

The 6th and 7th day are free!
Don't hesitate to come and hire your equipment on Saturday morning or to have an extra day's skiing: the 6th and 7th day are FREE!

Families and groups discount
Up to 5% discount on the total amount of your booking.

Free car park
Parking in front of the store to load your skis without effort.


Secure Payment